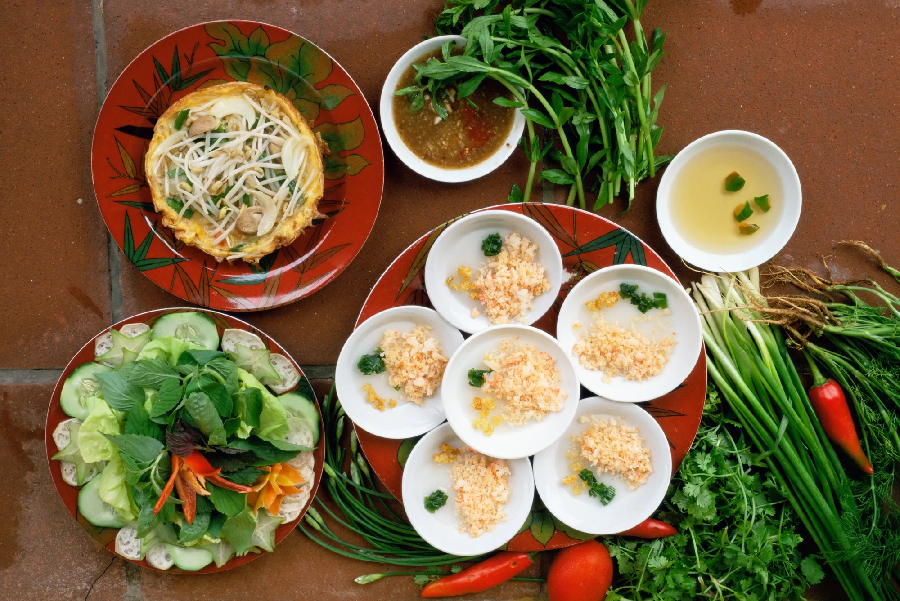 If you are a food enthusiast, you will likely try every cuisine. Like most countries, Vietnam also has a lot to offer. While you can't visit Vietnam to try the food, you can try the cuisine at the restaurant. You can find a restaurant around you serving only the best Vietnamese food.
Vietnamese cuisine is popular among the people for its distinct flavour of spices, and the blend of freshness plays an essential role in enhancing the overall taste. No wonder people are dying to try this cuisine.
Foods you cannot miss out on
If you love delicious Vietnamese food, you probably are a master who knows what to try. Well, let's say that not everyone can be an expert. If you are someone new, trying to find out the best Vietnamese dishes, given below are some of the most prominent foods you want to try:
Banh Cuon
One of the most popular steamed rice rolls, Banh Cuon, is filling. It is made of ground pork, minced shallots, jicama, and wood ear mushroom. Served with fish sauce, other side dishes include pork sausage, sliced cucumber and steamed bean sprout.
Banh Xeo
If you're looking forward to trying a delicious yet sizzling pancake, you must try your hands on Banh Xeo. Hailed to be one of the most popular items, it has fatty pork slices, bean sprouts, diced white onions and green onions. It is served with fish sauce that adds an extra layer of taste.
Pho
This beef noodle soup has become popular around the world. It is a very famous Vietnamese broth recipe. Well, the actual recipe for this may vary from place to place. It is served in a bowl with white onions, saw-tooth herb, pepper, fresh chilli, sriracha, and lime wedges. You will also get a housing sauce as the accompaniment for the dish.
Banh Mi
Banh Mi should be your go-to if you want a Vietnamese version of a baguette. It can be considered to be the product of French colonization. Popular as a portion of street food, Banh Mi is famous around the world, and it is available in the form of a sandwich.
The main ingredients of this classic sandwich include pork sausage, pork bellies, fresh coriander, cucumber, scallions and more. There are other varieties of this available in the market as well. While some may be served as a savoury item, others will just be served with crushed peanuts and ice cream, mostly as a sweet dish.
Mi Quang
This Quang-style noodle is one of the best dishes to try. It originated from the Quang Nam province of Central Vietnam. It has shrimp, pork, chicken, hard-boiled quail eggs and a pinch of turmeric. The addition of turmeric gives it a distinct flavour and a yellowish colour. It is served with the garnishing of water mint, crushed peanuts, bean sprouts and sesame rice crackers.
The New Quarter Vietnamese restaurant has some of the best Vietnamese dishes to try. You can check out their menu and choose from their wide variety of dishes. All these dishes are pocket-friendly and some of the best dishes to try.