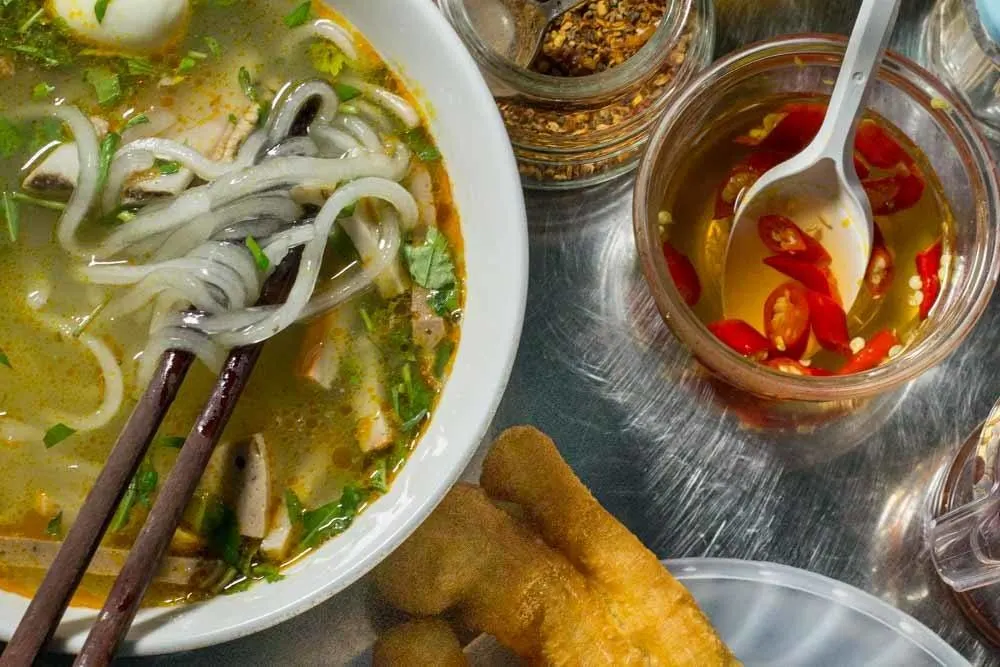 Vietnamese cuisine is extremely popular for its wide availability of noodles and rice. These are staple elements that are served regularly in lunch, dinner and breakfast. There are different types of Vietnamese noodles to try. They are the perfect connoisseurs to add an extensive flavour.
A bowl of hot Vietnamese noodles will play an important role in enhancing the overall flavour. These are served across different restaurants and eateries. It is advisable to check you're trying. These are likely to become your favorite dish.
Let us check out some of the most popular Vietnamese noodles to try from:
Hanoi Pho
This is one of those Vietnamese noodles that you can never go wrong with. It is a noodle soup that is soaked in beef broth. It is a major part of Vietnamese cuisine. Pho is a broth made using beef bones and herbs. It will also have an addition of rice noodles.
There are different types of condiments you can try for Hanoi Pho. It is extremely crucial to choose the right herbs so that the consistency of flavour and dish is maintained. Most people may consume this during their breakfast. However, the popularity of Hanoi Pho will vary from region to region. Therefore, you must not be surprised even when someone uses it for dinner and lunch.
Bun Ho Hue
If you're looking for the perfect beef noodle soup, you should never miss out on Bun Ho Hue. This is one of the best dishes of noodle soup that originates from Hue City. It is one of the most popular types of noodles available in Vietnamese cuisine.
The noodles used in Bun Ho Hue are slightly thicker and larger. Therefore, it adds to the slurpy feel of the noodles. It is garnished with bean blossoms, water spinach and banana blossoms. It is topped with some chilli spices to add the extra flavour.
Bun Thit Nuong
Enough of beef noodles, if you are in search of pork noodles, the Bun Thit Nuong can be a perfect addition. The presence of grilled pork on your plate is going to win you over. One bowl of Bun Thit Nuong noodles will include noodles (quite obviously), vegetables, carrots, spring onions, peanuts, and grilled pork.
The taste of the dish lies significantly in the fish sauce. It is all about maintaining the balance of fish sauce to get the best taste. Every chef will have their own version of Bun Thit Nuong. One of the main reasons for this is that many of them may consider adding coconut milk, spring rolls or fried eggs.
At the end of the day, it completely depends on how much fish sauce you're using, for the perfect flavour of the dish.
Mi Quang
One of the most popular Quang noodles, Mi Quang originated from the Quang Nam Province. It has meat and herbs. This is not a completely soupy noodle as the broth is available in limited quantities. It will also have fried shallots, crackers and peanuts that play an important role in elevating the culinary experience.
Check out the Vietnamese catering menu at Express Lane and order the food of your choice to cater to your needs.